FAMILY-OWNED RUG & CARPET STORE IN TEMECULA, CALIFORNIA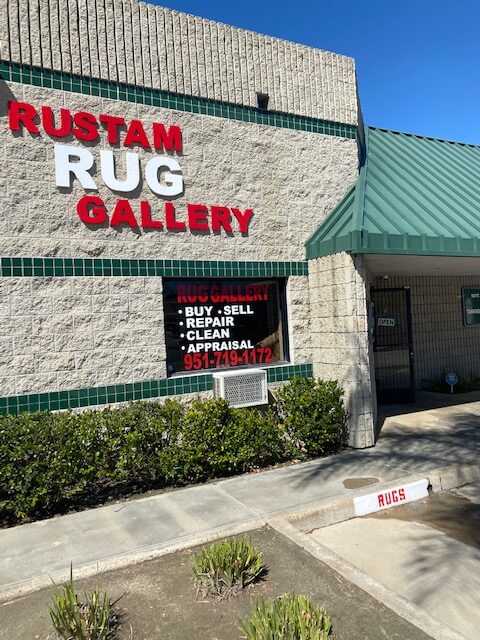 As the premier rug and carpet store in Temecula, Rustam Rug Gallery provides the best products and services in the local industry today. It's no secret that homeowners throughout Temecula, as well as other areas across the country, see their homes as an extension of themselves, each component of the house speaks about the homeowners tastes and preferences, materials such as rugs and carpets are for us, a component that defines the home and the homeowner, and it's only fitting for one to choose the right one for their home.
More About Rustam Rug Gallery Rug & Carpet Store in Temecula
Also known as Oriental Rug Gallery, Rustam Rug Gallery is based in Temecula, California, and has been the leading rug and carpet store since 1999. We carry a wide selection of rugs and carpets for sale that come from all over the world; from modern, to traditional, to decorative Persian and Chinese rugs. Feel free to check them out and find the perfect one to match your home. Our assistants are also available for your convenience. They're knowledge on our rugs and carpets will give you a better understanding of the make, the design, and the date, and will help you better decide which one is perfect for your needs and budget.
As one of the most established rug and carpet stores in Temecula, we're also known for being the most trusted and reliable professional carpet cleaners in the area. With our in-depth knowledge about rugs of various makes and fabrics, we know exactly how to handle your precious rugs and carpets and utilize carpet cleaning techniques that vary depending on the color and fabric, ensuring that your rugs and carpet's integrity is maintained without any chances of fraying or discoloration.
The Only Rug & Carpet Store in Temecula That Knows The Importance of Design & Materials
Having been in the Temecula rug industry for well over 2 decades, Rustam Rug Gallery shares a collective pride in the quality of the rugs that we offer, as well as the services that our professional carpet cleaners do. We consider ourselves as artists in our own right, procuring only the finest rugs and carpets for our clients across Temecula. And while this may seem like a bold claim, it is one that we believe holds true, especially for our past clients who've seen and experienced first-hand the quality of our rugs and carpet solutions.
It's not enough to say that the carpet looks good, for we see them as statement pieces that speak volumes about the homeowner. We believe that through the right rug or carpet design, one can achieve a sense of added sophistication and elegance in one's home. Rustam Rug Gallery shares the same vision that carpet designers have, and our rug and carpet store in Temecula showcases their ability, creativity, and originality through the products we have for sale. And because we know what it takes to create an exceptional rug, we understand the importance of handling them properly. After all, a rug is not only a simple floor covering, it's an investment piece on its own.
Partner With Rustam Rug Gallery
The Premier Rug & Carpet Store In Temecula
Whether it's modern, oriental, or antique rugs you are looking for for your home, partner with Rustam Rug Gallery, the premier rug and carpet store in Temecula. We are here to provide you with the right rug for your home, and deliver rug and carpet cleaning services personalized to keep the integrity of your carpets. Feel free to contact us by giving us a call at 951-719-1172 or send us an email at rustamrug@hotmail.com for inquiries you may have about our products and services. Our rug and carpet store is located at 41785 Enterprise Cir S C Temecula. We encourage you to drop by the shop to see our rugs and carpets, and get assistance from our carpet experts.